What is the one event little girls dream about from the moment they can start playing dress up? Their wedding day of course! Anyone who has planned a wedding knows that it can be the most amazing, once in a lifetime, yet daunting and a wee bit stressful task at times. Once you get the outerwear; such as the oh so important dress chosen for your special day, you then get to start planning for the OW OW wedding night!!! Now this should be fun and is right up Le Boudoir Studio's alley! Our speciality is sexy photography so wedding night lingerie is something we fancy very much!
Le Boudoir Studio in Tempe, AZ wants to help you surprise your husband to be with a sexy photography shoot
One of the most important keys to pulling off wearing something lacy, see through or anything resembling floss 😉 is going to take one simple ingredient…CONFIDENCE! REMEMBER THIS: You own it girl! You may be a daughter, sister, or even mother, but on your wedding night honey, you are going to be all woman and the one and only thing your man will be focused on. With that in mind, it's important to have options and know that whatever you choose will be simply amazing. Every woman has to have something in their drawer from a little place called Victoria's Secret. If you don't have anything or a lot of somethings, NOW is the perfect time to start adding to that collection every woman deserves. Oh and the husbands  can enjoy this collection so they surely won't mind seeing those pink shopping bags. (trust us!)
Sexy little bride Victoria's Secret inspired sexy photography session
If there is one thing Victoria's Secret knows; it's lingerie…so start here with the Victoria's Secret bridal collection to see how you too can be a sensuous, may we say HOT bride. Allow your imagination to run wild on how awesome you will feel when you slip on your sexy little get up and your man's mouth drops open. Undeniably, he will feel like the luckiest man alive when you say "I do" but when you wear your sexy time clothes sprinkled with a lot of confidence; we guarantee he will fall in love with you all over again. <3
Le Boudoir Studio is passionate about sexy photography and loves a woman who comes to us a little or a lot inspired by anything that is going to make her feel ooo- la- la sexy. That's exactly what the beautiful Amanda did when she came to us to do her sexy little bride inspired photo shoot. She saw the above bridal magazine spread and was hooked. With her upcoming nuptials, she figured why not surprise her husband to be with some wedding inspired boudoir photos? Lucky guy?! We'd say so! Amanda was able to become the Victoria's Secret model that she (and probably every woman) would love to be and was able to use the already existing photos as inspiration which really created some fun and motivating energy! It was an amazing and fun concept that we loved obliging her in. The end result of her shoot was amazing.
Check out some of her stunning photos below…
Check out our feature on Savvy Deets Bridal, Bridal Detective and Love, Wed Bliss!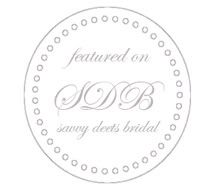 (insert whistle) Bravo Amanda for being such a pleasure to work with. Congratulations on the wedding (4.27.12) and may we say once more that Joseph is one lucky man! We wish you the best and hope that your pictures inspire other women to embrace their inner vixen and schedule their own sexy photography shoot!
Ladies, if you find any picture(s) that demand attention and you want to recreate the vibe, scene or pose you see we are so ready to help you create whatever your vision may be. Creativity is what we are all about. On the other hand; if you want to come in and allow us to create your shoot from scratch, we are open to that also 😉
We hope we've encouraged you to embrace your inner goddess and that you too can be as inspired as Amanda was. We look forward to it!
In the meantime, we're going to the chapel and we're gonna get married….

Kisses ~